Duncan McAfee
Artwork : : : Music : : : Writing : : : CV : : : Contact : : : Links : : : Shop

The End of The Beginning
2008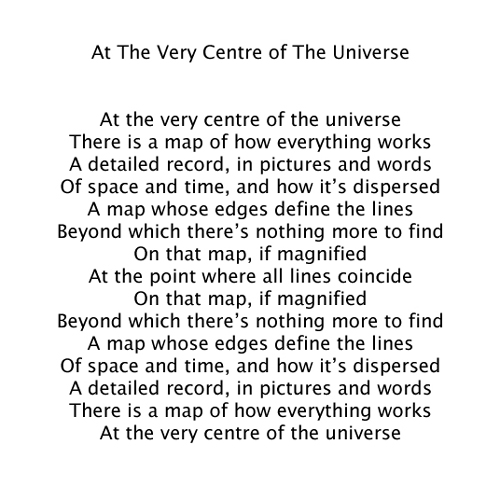 This is one of a series of new text works/poems. They all appear to be addressing children but deal with complex ideas like paradox, failure and even suicide. The series was half written in response to prints by Andrew Miller, and half illustrated by Andrew Miller.
Please visit www.themmpress.com

for more information on this collaborative project.