Duncan McAfee
Artwork : : : Music : : : Writing : : : CV : : : Contact : : : Links : : : Shop
Sounds of Praise
2006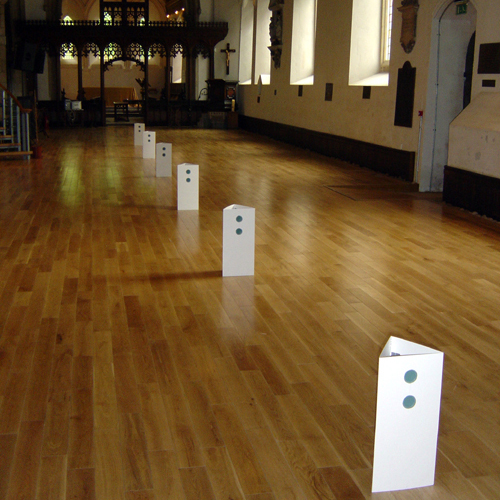 Sounds of Praise was a temporary installation inside St. Laurence's Church exploring the community, and their approach to living together in faith.
The installation consisted of sound work made collaboratively with the Reverend Chris Russell and a core group of young people from the parish. The work explored the unconventional environment of the refurbished church, and the ways in which the community uses the space. The installation used their voices and specially constructed speakers. Around the church, objects including the piano, the ping pong table and the toilet were also animated with sound.
This project was commissioned by Artists In The City

, Reading.